Strong instruments, strong research
TU Darmstadt fund supports investment plans
2022/07/19
TU Darmstadt is expanding its scientific infrastructure and plans to procure new research equipment for special experiments worth around 3.4 million euros. The equipment will strengthen the scientific work in the TU research fields of Energy and Environment and Matter and Materials.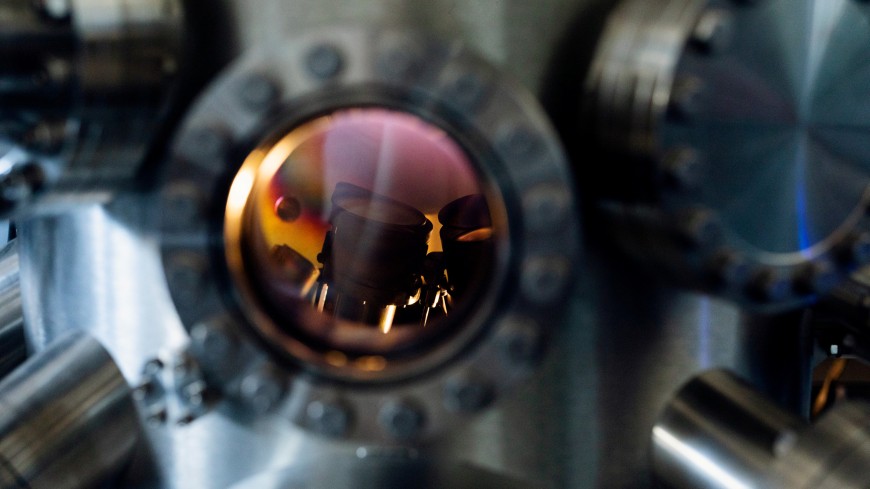 The purchases are made possible by a newly established central equipment fund of the TU Darmstadt. This provides that, upon application, investments for equipment used across disciplines can be funded up to 50 per cent from central funds in individual cases. The remaining amounts required for procurement must be raised by the participating professorships, for example through third-party research funding.
In the first round of calls for proposals, seven funding applications with a total investment volume of around 3.4 million euros – with a funding share of around 1.4 million euros from the equipment fund – were approved. The Executive Board followed the vote of the Scientific Advisory Council of the TU Darmstadt in its selection. Accordingly, large-scale equipment for experimental set-ups can now be purchased in order to gain new insights in engineering and natural sciences and to further advance important collaborative projects.
The following equipment purchases will be supported by the equipment fund:
A thin-film X-ray diffractometer for research in the Department of Materials and Geosciences and a confocal point-scanning microscope, suitable for photomanipulation applications in living cells, in the Department of Biology. The Department of Mechanical Engineering will receive a high-speed camera for energy science issues. The acquisition of a high-performance precision stamping machine and a technical device equipped with a fibre laser to meet the challenges of additive industrial manufacturing of components is also planned. In the Department of Electrical Engineering and Information Technology, research can be intensified in future thanks to special technology for plasma-assisted chemical vapour deposition, and in the Department of Chemistry a new high-resolution chromatography mass spectrometer will be used.
feu
Scientific infrastructure at TU Darmstadt
The outstanding research and teaching at TU Darmstadt are achieved on the basis of a corresponding research and information infrastructure. And this infrastructure is being strategically developed in this era of digital transformation.